The Speedcup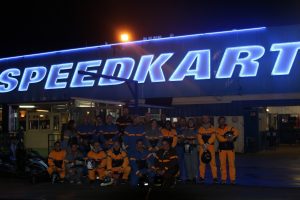 The Speed Cup is an individual challenge for everyone and which takes place every evening at midnight in July-August. It lasts 1 hour approximatively; you don't even have time to think.
Karts sport 320cm3 – 700m Track
Everything goes really fast : practice sessions that determine the departure of the first round, and it's already the final round.
Even if you're alone, you can participate; join all the drivers for SpeedCup !
---
The Speedcup, it's SO MUCH FUN !
Practice session : 5 turns

1st session : 10 turns

2nd session: 10 turns